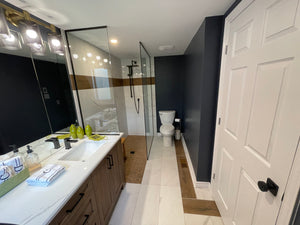 Renovations...One of the most exciting and stressful times that homeowners often live through. 
Renovations of any size causes disruption in your home and often comes with hidden surprises that were not planned for.
It takes a renovation expert to help navigate a home renovation of any size. 
Each renovation project is unique, if you're thinking about finishing a basement or redoing space in your home, give us a call and let's talk about how our approach to managing projects of any size can help reduce the stress, time and expenses for your home renovation project.